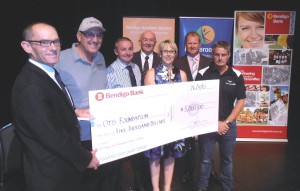 COMMUNITY GRANTS
The Grants open on September 1 and close on September 30.
Grant Application, Guidelines and Aquittal forms are found at  COMMUNITY GRANTS 
Each year Mt Alexander Community Enterprise Inc will be awarding grants of up to $1,000 to local groups.
Grant funds available depend on our commission income from Bendigo Bank and Bendigo Telco. The more people who use these businesses and ask to tag their accounts to support MtACE, the greater the funds we can return to our community.
See  FAQ and 'How to Support Us.'
We look forward to increasing the funds available in future years.
Any queries about Grants please contact secretarymtace@gmail.com or 0438 724 025